My interesting trip to the city of Peshawar in Pakistan in search for Afghan carpets.
Buying Afghani rugs in Peshawar is an interesting and challenging event. At the heart of the northern frontier province's old bazaar you will find old and rundown buildings, with many small shops occupying the same rambling building. These are full of old and new Afghani rugs and kilims, saddle bags and hand made textiles.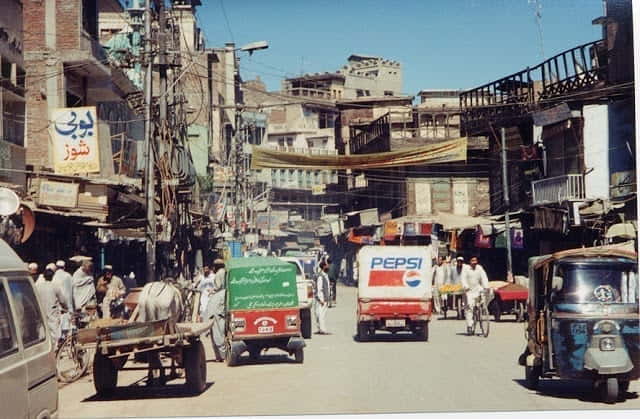 One of highlights of days and nights searching in shops and buildings in the narrow crowded streets of Peshawar bazaar is going to kebab houses. Here beautifully marinated meat is cooked on open charcoal grills right in front of their cafe on the footpath.
On occasion you are shown an antique and unrestored piece, with a very high asking price. These are kept in old wooden boxes, and are presented with understandable pride. Despite the high prices, these unique and irreplaceable pieces, often remnants of a dying art, are very difficult for dealers to resist.

A merchant hosted a lunch for us at one such cafe and it was refreshing and relaxing to take a break from dusty carpet shops and the endless discussion about rugs and prices. We sat on old wooden beds, which were covered with old rugs, with a Sofreh in front of us. In this cozy setting we enjoyed salty yoghurt drink, fresh naan just out of the Tandoor, and hot tender kebabs.
Peshawar is a main centre for Afghani merchants and trade. Here, amongst all the violence and destruction of contemporary Pakistan, trucks weave their way, loaded with handicrafts and carpets of all colours and description. These are the handwork of people committed to the culture and art of their people, in challenging and sometimes terrifying circumstances.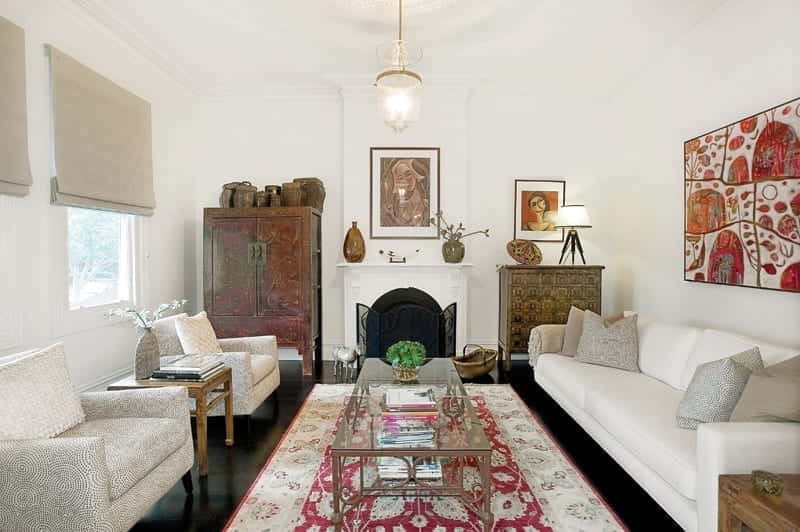 One of our new Afghan Zieglar carpets in a room which is designed by Beautiful Home


All our custom made hand made rugs are made with consultation and advise from interior designers.
Majid is involved in creating new hand knotted carpets in designs and colours that enhance Australian homes.